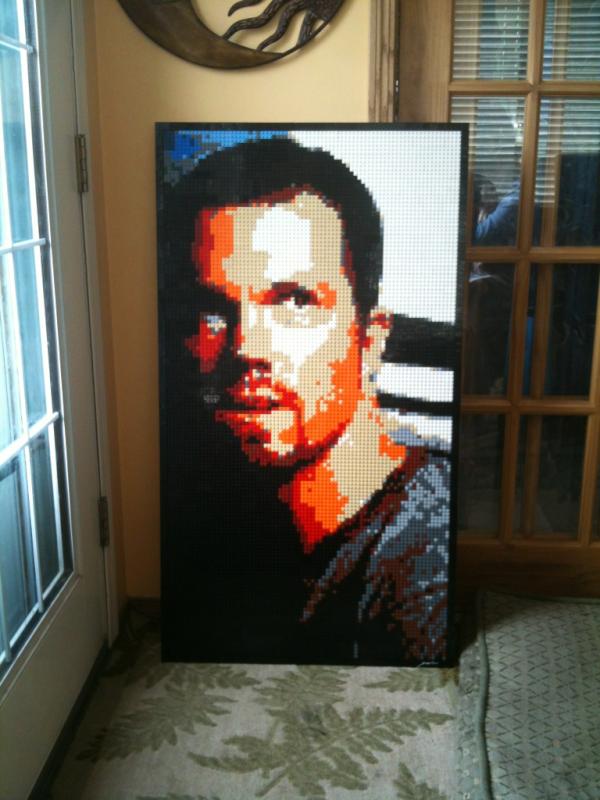 The artist behind this lego mosaic artist is Dave Ware and his website is called ....
BRICKWARES
. Quite spot on! He makes mosaics using legos. When I saw this picture I immediately thought of "Chuck" the TV series where Adam Baldwin played the part of a detective. That TV series had inspired me to write a post on Freelance Writing Dreams (where you will find me from time to time doing some writing work). The post was called
ARE YOUR FREELANCE WRITING DREAMS DOOMED
?
There's a very good reason why I used the word "DOOMED" and it had something to do with an Adam Baldwin's line.
So you can say that Adam Baldwin HAS provided the INSPIRATION for a MOSAIC PORTRAIT and a FREELANCE MOTIVATIONAL POST.
Go to
BRICKWARES
site and see more fascinating lego mosaics!